Speaking Engagements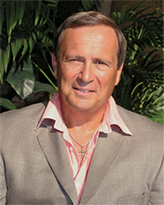 Paul is a dynamic and inspirational speaker who is available to talk to your school, church or religious group, or social or business organization and for conference workshops and retreats. Paul has spoken to many different groups on a variety of topics. Examples include changing careers from a trial attorney after thirty years to an author of Christian themed novels and the reasons for the change.
Paul has also spoken about his experiences as a prison minister in different maximum security prisons in Florida. During workshops or speaking engagements, Paul has also shared his personal testimony as to how Jesus Christ has worked in his life and his family's life to help them overcome adverse circumstances they have faced.
Two examples of Paul's talks are shown in the videos below. One deals with God working His Blessings in prison. The second is a personal story of Paul's youngest daughter choosing life for her unborn son under the most difficult of circumstances. Paul can customize a talk to your audience based on his real world experience as a Trial Attorney and his conviction to his Christian Faith.
Contact Paul Turk regarding a speaking engagement